Guide To Leisure Home Insurance Cover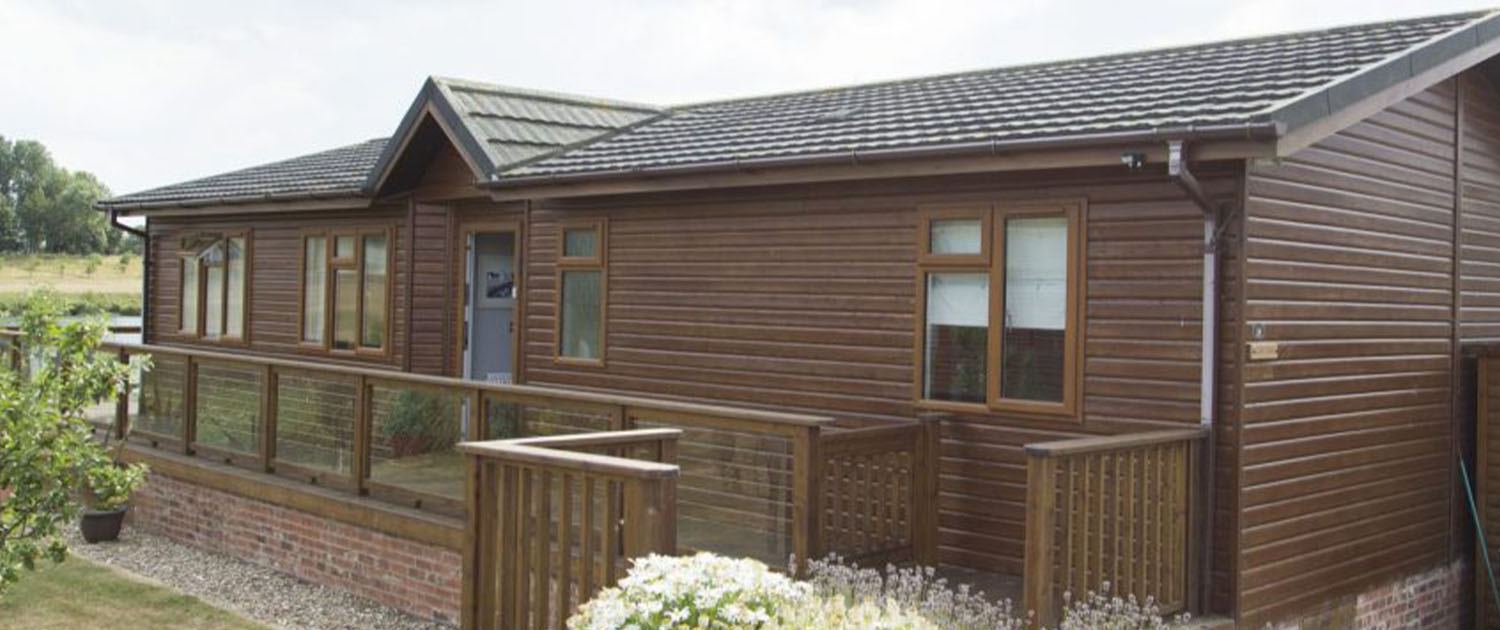 Are you buying a leisure home for the first time and need to know about leisure home insurance cover? Insurance for leisure homes, holiday lodges and static caravans is a specialist area of insurance, so buying it from a specialist insurer will give you greater flexibility and value for money. At My Holiday Home Insurance, our leisure home insurance policies are designed specifically for leisure home owners and are unique to us. You won't find the same level of cover and optional extras anywhere else.
Buildings and Contents Insurance Cover
Our leisure home insurance policies offer you cover for the leisure home itself (buildings cover) and your belongings inside it (contents cover). We provide comprehensive cover as standard, which insures you against the following risks:
Storm damage
Escape of water
Damage from fire, smoke, explosion, lightning and earthquake
Subsidence
Falling trees
Flooding (depending on your postcode)
Theft or attempted theft
Plus many other risks (terms and conditions apply)
Types of Leisure Home Insurance
We offer 'New for Old' insurance and 'Market Value' insurance for your leisure home. New for Old cover means that in the event of a total loss, we will replace your leisure home and contents with the brand new equivalent. For example, the value of a brand new leisure home of the same make and model of your existing home. (only available for homes less than 20 years old.) It also includes all the associated costs of replacing the home, such as clearance of the damaged home, transportation and re-siting of the new home.
'Market Value' leisure home insurance covers you for the current value of your leisure home at the time of the loss. This is the value of a replacement model of your leisure home, taking into account any depreciation in your home due to the age of the home, wear and tear, etc. This insurance cover also includes the associated costs of replacing the leisure home.
Letting Out Your Leisure Home
If you are considering letting out your holiday home to friends and family, or on a commercial basis, you'll need to make sure that your leisure home insurance allows for this and you're fully covered for what you're expecting. Talk to your leisure home insurance provider if you have any concerns.
Standard Leisure Home Insurance Cover
At My Holiday Home Insurance we have 15 years' experience in providing specialist insurance cover to leisure home owners, so we understand what our customers need. We include the following in our standard cover, for extra peace of mind.
Property owners liability
Unlimited freezer contents
Alternative accommodation
Replacement locks and keys
Site clearance and resiting
Escape of water for appliances
Emergency access
Trace and access
Fire brigade costs
Loss of metered water
Loss of hiring charges
Loss of rent
Falling trees and branches
Garden furniture or other items kept out in the open
Much much more….
Optional Insurance Cover
In addition to the standard comprehensive cover, we offer a range of flexible cover options, including the following:
Optional Accidental Damage When Let
Optional Malicious Damage When Let
Optional Cover For Sports Equipment
Optional Cover For Pedal Cycles
Optional Cover for Permanently Installed Hot Tubs
Property Owners' Liability
Your holiday park regulations will require you to have property owners' liability insurance for your leisure home. At My Holiday Home Insurance, we provide property owners' liability cover of £5million as standard.
Voluntary Excess
We offer a standard policy excess of £100, but we can tailor your leisure home insurance policy to meet your needs and you may benefit from a lower premium if you choose a higher voluntary excess. This could be £150, £250 or £500.
For information about insurance for holiday lodges, static caravans, leisure homes and holiday homes call our Northampton office and speak to one of our specialist insurance advisers on freephone 0800 988 0890.
To stay up to date about similar topics like this or for general information please follow us on Twitter, Facebook & LinkedIn.