Returning to your Static Caravan after Lockdown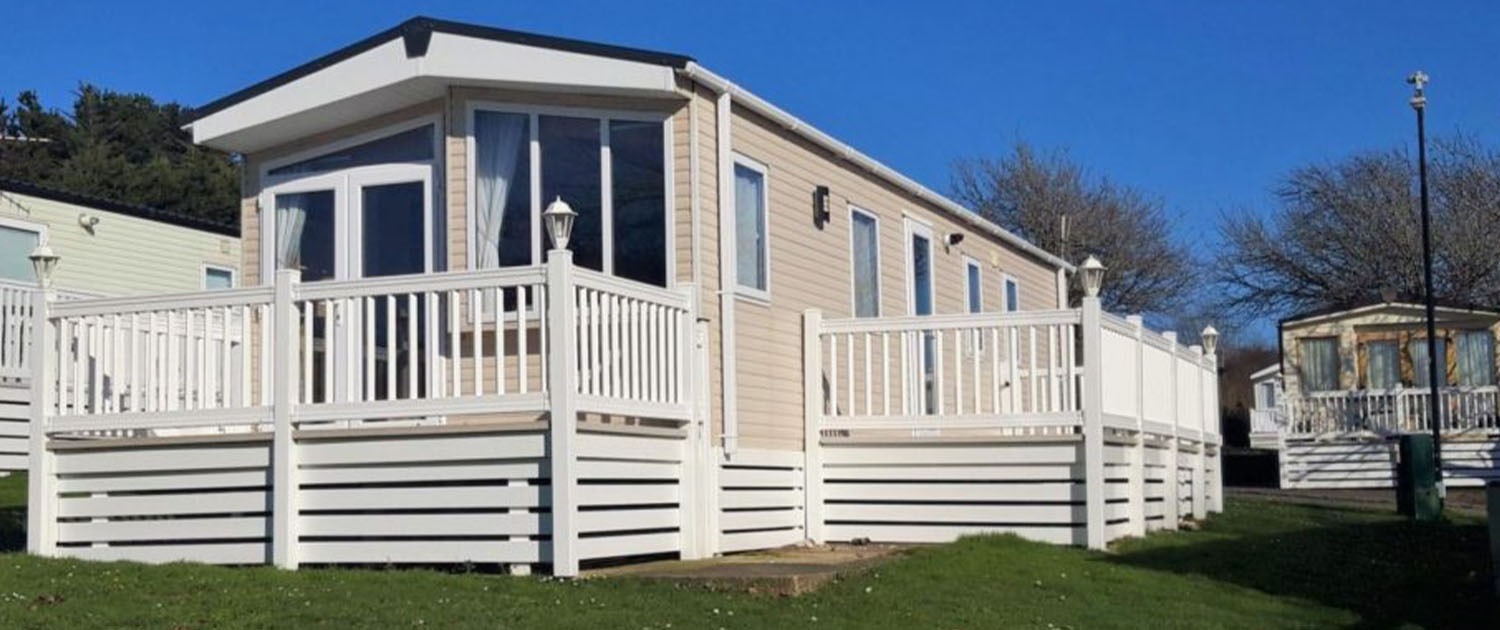 As we all look forward to an imminent end to domestic travel restrictions due to coronavirus, you may be thinking about a much-needed break and returning to your static caravan after lockdown. This quick guide is here to help remind you of the things you need to consider when opening up again.
Hopefully you will return after lockdown to find your static caravan in perfect condition, with just a small amount of tidying, freshening up and airing to do.
Static Caravan Security
It is an unfortunate fact that static caravans, which are not on managed, secure sites, are more vulnerable to theft because of the amount of time they can be empty.
If you return to your static caravan after lockdown and have any suspicion that there may have been a break in, call the police and stay safely outside the property, especially if you suspect that there may be someone still inside. If you do find you are the victim of a break-in, or attempted break-in, it is also important to call your static caravan insurance company as soon as you can. If you're insured by My Holiday Home Insurance, you'll be reassured to know that theft and break-ins are covered by your static caravan insurance policy, and that your case will be handled efficiently and sympathetically by an experienced professional.
Potential Storm Damage to your Static Caravan
It is worth also checking for any obvious signs of storm or other damage before entering your static caravan when you return to it after lockdown. Rest assured, My Holiday Home Insurance protects you against the costs of such an eventuality. If there are any signs of structural damage, of course, exercise sensible precaution when entering.
You can take this opportunity to check for debris that may have been blown near your static caravan. You will also need to check under the caravan for debris and rubbish that may have blown there and accumulated. This can be a hazard to health and a fire risk, as well as being unsightly.
Check nearby trees for damage that may present a danger of falling timber. Alert your site manager or the site owner to any problems you discover. If there are any significantly damaged trees, your site manager might want to consider using a qualified tree surgeon to make them safe.
Outside Lighting, Decking and Paving
If you have outside lighting on or near your static caravan, you could take this opportunity to check for signs of corrosion and to check cable connections. Replace any blown bulbs or entire units if they have been damaged.
Similarly, if you have decking or paving outside, you should first remember to tread carefully as it may have become slippery with the growth of moss, algae or lichen during your absence. This may also be true of steps into your caravan. A stiff brush should be enough to remove any growth that has built up in the recent past.
As prevention is always better than cure, you may also want to consider applying a spray treatment to your decking or paving. Doing this twice a year should be enough to prevent further growth. A chlorine-based bleach will work but it may harm surrounding vegetation and is not the healthiest alternative. Solid hydrogen peroxide, sometimes known as oxygen bleach, mixed with tepid water is an environmentally-friendly solution for this. Non-stick decking strips and non-stick decking paints are other methods of ensuring your decking is as safe as it can be and looking good.
Static caravan drains and guttering
Still on the exterior of your static caravan, check the drains and gutters. To prevent flooding and water damage to outside surfaces, clear all leaves and debris from gutters and drains. A suitable drain un-blocker solution can be used for tougher blockages. Make sure to wear any protective clothing as recommended by the manufacturer.
Protection from Legionella bacteria
There is a small risk of legionella-related disease from standing water, so make sure that you attend to anywhere that water has collected or has stood since your last visit. Always wear gloves and PPE or, if you think the issue may be serious, hire a professional cleaning service.
The water system in a static caravan needs to be washed out if it has been left standing.
If your water system uses a filter, this may need replacing. Always follow the manufacturer's guidelines to do this.
Where you have a shower, remove the head first to drain any water before replacing and running water through. Run the water through the taps to remove any standing water from the pipes.
If you have any electrical equipment that holds water such as a kettle, or has a water reservoir such as a coffee machine or cool air humidifier, make sure these are drained and cleaned before use.
If you are lucky enough to have one, do not be tempted to use your hot tub until this has been fully drained and cleaned, or has run a full chlorinated filtration cycle.
This is not an exhaustive list, you may also have such things as water dispensers and air conditioning units, which will also need draining and cleaning.
Fire safety and ventilation
Check your smoke alarm and carbon monoxide detector. Replace batteries or whole units where necessary. Check the power supply for mains-supplied alarms and detectors. Make a note of the date you do this and a diary note to do it again in a year's time (or sooner if the manufacturer recommends it).
Check all air vents are clear inside and outside. Clear any obstructions that may have built up over the weeks away. This is generally important for healthy air and prevents carbon monoxide build up.
When you are reconnecting fuel cannisters, make sure all connections are fastened securely before switching back on.
In general, if you smell gas, leave your static caravan and inform the site manager or owner immediately.  Disconnect the cylinders again and call a registered gas safety engineer.
We hope this quick guide helps you enjoy your much-anticipated stay, and keeps you safe when returning to your static caravan after lockdown.
This is a marketing article from My Holiday Home Insurance, a specialist provider of insurance for holiday homes, leisure homes, holiday lodges and static caravans. Our team of experienced advisers are always happy to help, so for more information call our Northampton office on freephone 0800 988 0890.
To stay up to date with similar topics, please like and follow us on LinkedIn, Facebook and Twitter.