Buying a New or Used Static Caravan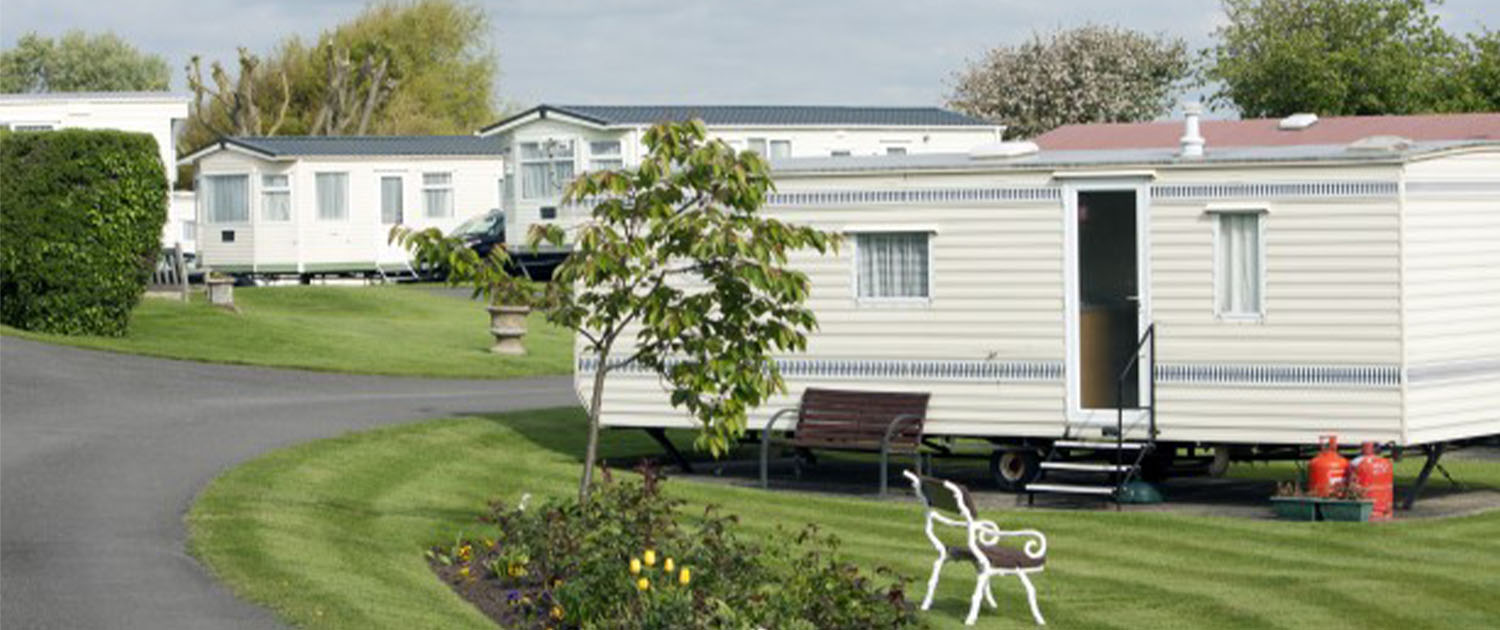 Buying a static caravan has become more popular than ever in the current climate, where people are looking to secure their own regular get away, in some of the most beautiful locations in the UK. Static caravans come in many shapes and sizes and they can be purchased brand new or used, so understanding what to look for and how to find the best location can be very exciting but also daunting.  You may be thinking, exactly where can I start?  To get you started, My Holiday Home Insurance have put together some helpful information regarding buying either a new or used static caravan and some general tips and suggestions that could help you when it comes to making your purchase.
Owning a static caravan is a fantastic way for you and your family to take a break away from the normal hustle and bustle of everyday life.  One of the first things you will need to consider is whether you are going to buy a new static caravan or a used one. Depending on your personal circumstances, one option may be much more appealing, but here are some things to think about.
Buying a New Static Caravan
Buying a static caravan from new would be very attractive, as you are likely to have all the latest features, which could include up to date tech, a sophisticated design and of course it will be in immaculate condition.   This removes the need to start spending money straight away on repairs or modifications. When you are buying a static caravan new the only downside is the large sum that comes with it, as a new one could cost you up to £100,000.
You may be in the position to buy a static caravan outright with no need for regular payments, but if this is not possible for you, there are plenty of finance options available. Obviously have a look through the internet and really do your research before making a decision but you should look into holiday park operators. Some holiday park operators offer a credit facility to assist you in your purchase for a static caravan and may already have a prearranged finance company that they work with.  The benefits of using a holiday park operator is that they may already have a policy in place which makes purchasing a static caravan much easier and gives you that added peace of mind. You must however, make sure that you fully understand the terms that are being offered and that you can afford to make the repayments.
Another option would be to have dual ownership, which means you can then share the costs with someone else. When going for this option you need to consider the specifics, such as where each person's responsibilities lie and how the time will be shared between you.  If this is managed properly, it could work out very well for all parties involved.
Buying a Used Static Caravan
If you choose to buy a used static caravan you will need to do plenty of research on the type of caravan you want, where you would like it to be located and what your budget is, along with working out all the costs associated with it. You could pay up to £50,000 for a used static caravan and you will still have just as much choice as you would if you were buying it completely new.  A second hand static caravan is said to hold its value far better than a new one, because of the many makes and styles out there and you may find one that suits your needs perfectly, getting yourself a real bargain.  You have the benefit of asking the current owner or person selling, specific questions about the model of the static caravan you are considering and what it is really like having a holiday in the park it is situated on. It makes sense to put together a checklist of all the things you want or need to make sure nothing is missed. It is also worth keeping an eye out for static caravan manufacturers who may have refurbished models available, which means you could really get yourself a bargain.
Berth
Another important factor which will affect the cost of a static caravan is the 'Berth'.  This refers to the amount of people that your static caravan can sleep. A static caravan could sleep up to eight berth, but you need to make sure that the one you choose can accommodate your lifestyle or family.
Location of your Static Caravan
Where your static caravan is located could make a huge difference to your holiday experience. It's important to look at lots of locations until you find the right one for you.  Consider how often you plan to holiday there, whether you will be allowing friends and family to stay there and what there is locally that could entertain you throughout your stay.
Consider the park also because this is just as important as the location.  Different parks suit different people.  You may be a young family with small children, so finding a park with suitable activities along with evening entertainment may be what you are looking for.  On the flip side you may want a park with nice walking areas rather than evening entertainment.  Whatever you prefer it may be a good idea to visit the park, to get a sense of what it may be like to holiday there.
The Cost of Running a Static Caravan
Understanding the cost of running a static caravan is very important regardless of whether you buy a new or used one however this varies depending on the holiday park you choose. The major costs are outlined below:
Site Fees – This is how much it costs to have your static caravan on the park and covers the rent of the ground it's located on and the facilities and services being used. This can be one of the largest costs for keeping your static caravan on the park, however there will be payment options available such as direct debit or standing order. Normally site fees are paid in advance for the season ahead.
Power – It really does depend on the park you are located because each one has its own rates however whether you have gas or electricity it is worth thinking about this before you go ahead and commit to buying a static caravan.
Static Caravan Insurance – You will need to make sure that the static caravan and the contents inside are covered should the unthinkable happen. It's so important to make sure that your static caravan is insured with a specialist, who really understands the type of insurance required and not just a general home insurance policy. You need to first think about how you are going to use your static caravan.  Will you Let it out? Will it just be used exclusively for you and your family? If for example you plan to Let your static caravan out, you will need to make sure that the insurance policy you take out provides protection for this type of use.
This really is a large purchase regardless of whether you buy a new or used static caravan, you are hiring it out or using it for family holidays, it's essential to make sure your investment is fully protected.
Static Caravan Insurance Specialists
My Holiday Home Insurance have insurance policies designed specifically for static caravan owners.  Our insurance policies provide comprehensive cover at a competitive price, uniquely tailored around your personal circumstances.  With more than 15 years' experience and over 25,000 policyholders, it will be hard to find a company with a better understanding about static caravans.  The flexibility offered with each of the static caravan insurance policies, means you only pay for the cover you need.  The comprehensive cover My Holiday Home Insurance provide will give you confidence that your investment is completely protected. Speak to a static caravan insurance specialists today on freephone 0800 988 0980, get a personalised quote, or request a call back at a time suitable for you.
For similar topics like this or for general information about static caravan insurance, please follow us on Twitter, Facebook & LinkedIn. You can also have a look through our website for more information.