Preparing your Static Caravan for the Winter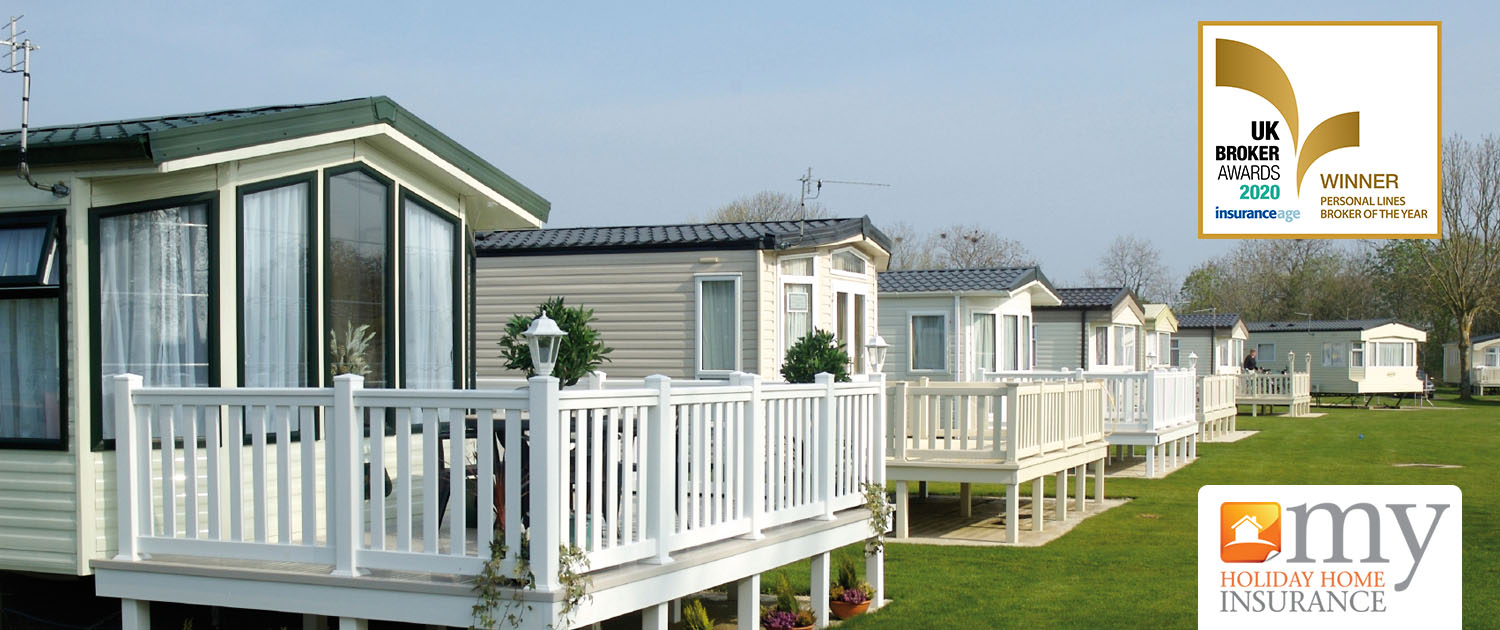 With the clocks going back, this is a good time to prepare your static caravan for the winter.  The weather is already starting to get cold and this brings its own unique challenges.  If you are a static caravan owner, making the necessary preparation now to protect your caravan, will help to reduce the risk of damage in the harsh winter weather. Unused static caravans may be vulnerable to damage caused by the cold such as escape of water and flooding.
Your static caravan insurance policy is designed to protect your static caravan against the risk of things that could happen, which are not able to be prevented.  Your insurance policy is not designed to protect you against losses that arise due to the gradual deterioration or poor maintenance of your static caravan.  Taking this into consideration, it's important that you read your static caravan insurance policy in full along with the schedule you received.  This will ensure you are completely aware of the extent of your static caravan insurance and any terms and conditions which apply to your cover.
There are many things you can do to make your static caravan 'winter ready', however we have put together some suggestions which could help reduce the likelihood of an unfortunate event occurring.
Get your boiler serviced and checked
Boilers that are poorly maintained can waste energy inside your static caravan. Get your boiler serviced to avoid it breaking down and leaving you with a large bill for a replacement boiler or repairs.
Stop the draughts
Insulating your static caravan will help to stop the cold air from creeping in as heat can escape in numerous ways. Cold temperatures always try to find their way into your home so if you feel a draught, take the necessary steps to keep the heat locked in. To prevent draughts you could seal gaps around any doors or windows paying specific notice to the edges, which sometimes can be the biggest culprits. Always remember to maintain the ventilation around your static caravan.
Clear drains and gutters
If you have any trees that are close to your static caravan, clean the drains and gutters from any debris that may have built up from falling leaves. They can fill up your gutters and cause a blockage which means water is not able to flow properly, leading to water damage if ignored. Keeping on top of this regularly will prevent any long term problems.
Leaving your static caravan unoccupied?
Between the 1st November and 31st March both days inclusive, if the static caravan is left without an occupant for more than 48 hours, you must drain down the entire water system as a precaution to prevent freezing and any potential damage that may occur. If your static caravan has a sealed heating system containing antifreeze, then this does not need to be drained down, but antifreeze levels checked annually and particularly prior to the period of occupancy. In addition, all water tanks must be emptied, by leaving both hot and cold taps fully open with plugs removed throughout the static caravan.
Or
If you wish to leave the water supply turned on between 1st November and 31st March both days inclusive, you must ensure:
The entire home benefits from a heating system being gas or a geothermal or full electric system (not night storage heaters), fitted with automatic controls and a separate thermostat. The system must be set to operate continuously for 24 hours of each day (not controlled by a timing device) and the thermostat set to not less than 13 degrees Celsius and all internal doors must remain open throughout the static caravan and where fitted the loft hatch left open.
Or
If the heating system as described above is installed and additionally fitted with a 'frost stat' that is designed and installed to override all the heating controls, irrespective of their functional status, then this may be set to operate at no less than 4 degrees Celsius.
Preventing escape of water
Internal flooding (escape of water) could be caused by storm damage, frost related damage or old piping which could result in your boiler breaking down which could subsequently lead to an escape of water. The cover you are provided for escape of water is designed to provide cover for damage to your static caravan caused by water leaks. One of the largest risks of water occurs when you are away during the winter months when water pipes can freeze and burst, causing significant damage to your static caravan. It is important that you ensure you have taken steps to avoid this by keeping your central heating on low to ensure that your pipes do not freeze. If you decide to turn your central heating off whilst you are away, then you should drain all the water from your central heating system and all the water pipes to sinks, baths, and showers etc and switch the water off at the mains also.
Many claims also occur due to water leaks caused by penetrating the seals around your bath or shower when the seals have worn away or split, where tiles have cracked or grouting has come free, or connections to washing machines, sinks or dishwashers become loose or dislodged. It is recommended that you take some time to periodically check in cupboards and under radiators to see if the pipes or radiators are weeping, as this may well be the start of more water escaping shortly.
Pipes that carry water often burst because they get worn out or corrode. If this happens, we will be able to pay for the damage that has been caused by the water escaping but will not pay for the repair to the pipe itself. Don't wait for the pipe to cause damage to your home and its contents, get the pipe repaired before you need to make a claim.
Draining down your water system for winter unoccupancy
If you are planning on leaving your static caravan empty for long periods throughout the winter and it is not possible to leave the heating on during this time, then you are required to drain down the entire water system. This is a precaution to prevent freezing and any potential damage that may occur. If your static caravan has a sealed heating system containing antifreeze then this does not need to be drained down but antifreeze levels should be checked annually and particularly prior to the winter months.
The hot and cold water system of a combi boiler should be drained as follows:
Turn off and/or extinguish your water heater/boiler
Turn off the mains water supply at the entrance to your leisure home
Run all the taps in the property and flush all toilets until water stops coming out
If you have a hot water cylinder, empty it by opening the drain-cock at its base-attach a
Hose pipe to the drain-cock and run the water into a drain or bucket.
Empty the rising main, and any low pipework if applicable, by opening their drain-cocks
Put salt into the toilet pans to prevent water in the trap from freezing
Take a look at 'Your Holiday Home Drain Down Checklist: Winter Ready In 10 Easy Steps', which could provide further assistance. Taking the time to make sure your static caravan is winter ready will ensure you are prepared and ready for that next well deserved break.
This is a marketing article from My Holiday Home Insurance, a specialist provider of insurance for holiday homes, leisure homes, holiday lodges and static caravans. Our team of experienced advisers are always happy to help, so for more information call our Northampton office on freephone 0800 988 0890.
To stay up to date with similar topics, please like and follow us on LinkedIn, Facebook and Twitter.  You can also have a look through our website for more information.