Guide to Static Caravan Insurance Cover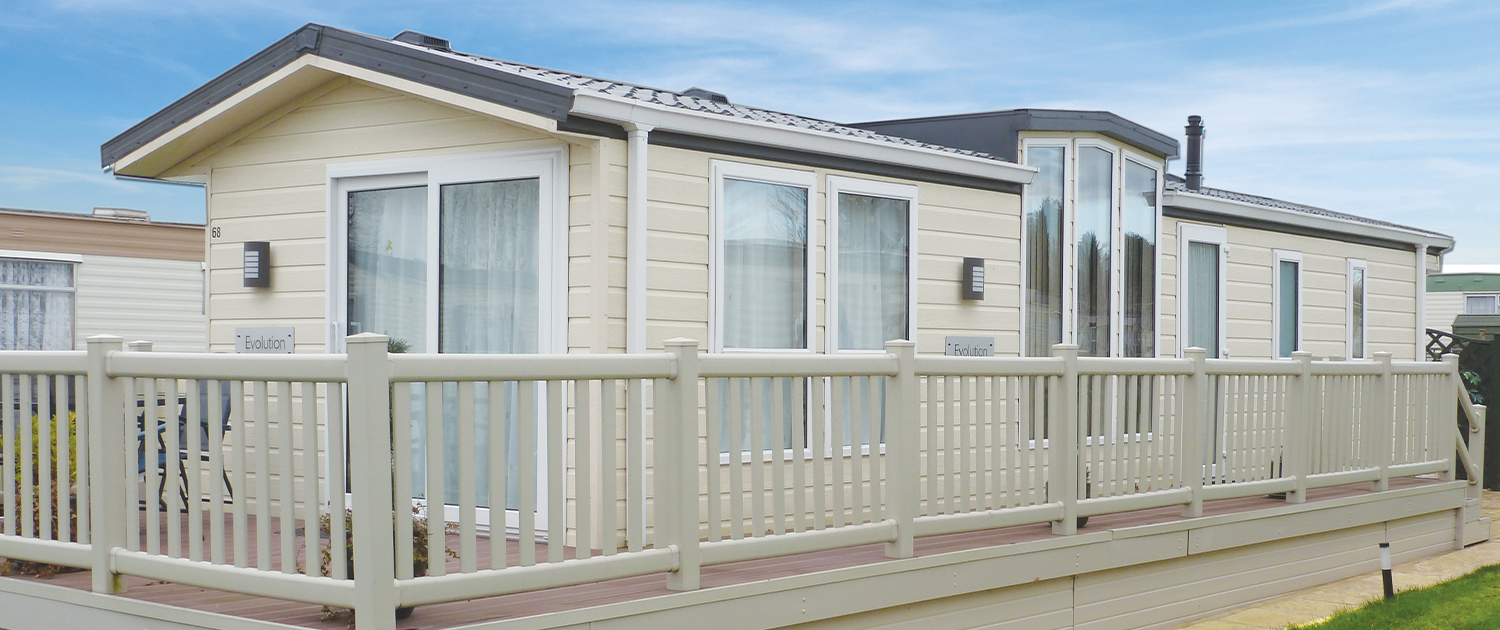 A static caravan is a serious financial commitment so it is important to get the right static caravan insurance cover. This is not only to protect your investment but to allow you to relax and enjoy your holiday home with the full assurance that you are covered. This guide is here to help you choose the insurance cover that is right for your static caravan and that will give you the peace of mind you need to enjoy it.
Most static caravans are kept on pitches inside parks and, although you are not legally required to do so, the parks usually make it a condition of your stay there that your static caravan be insured with buildings and contents cover, including public liability insurance.
Look for value for money in your static caravan insurance cover
Shop around and compare cover and price, being careful to consider both as a package rather than one over the other. The right balance will be something personal to you and your circumstances.
Low cost is important but not everything. Static caravan insurance cover is not one size fits all. At My Holiday Home Insurance, understanding our customers means that our standard cover has been carefully thought out and with plenty of optional extras to chose from, you can tailor the cover around your circumstances. However, being able to make your policy fit your precise circumstances allows you to get real value for money.
So, choosing the right insurance for your static caravan will involve answering some simple questions. Being clear about these questions in advance will help you find the right static caravan insurance cover to meet your needs.
How do you use your static caravan?
Be clear about your intended use of the static caravan. Is it just for you and your loved ones or are you intending to lend it to friends and family or to let it out? The answers to these questions will affect your choices when you take out static caravan insurance.
New for old static caravan insurance cover
How old is your static caravan? If it is under twenty years old, it may be worth taking out new for old replacement cover on your policy.
What is the state of repair of your static caravan?
Be honest about this with yourself and with your insurer to make sure you get the right cover, and to avoid problems should you need to make a claim. If you are not sure how to assess this, one of our highly experienced specialists will be glad to help you through this.
Look at the detail in your static caravan insurance cover
Does the contents cover of your static caravan insurance cover have a comfortable individual item limit under which every item is covered? This can save you a lot of hassle completing and updating a contents list to keep yourself covered.
Check that damage inflicted by an attempted theft is covered, as well as theft itself and of course, fire, storm, flood and vandalism.
Remember your own obligations
It is also worth noting that a basic level of care and maintenance of your static caravan comes as an obligation for most insurers. This guide to finding a maintenance contractor for your static caravan may help. When you take out a policy, make sure you check what is required of you so that you might avoid any difficulties should you need to make a claim.
Similarly, if you make a change to your static caravan by replacing or modifying the exterior, be sure to let us know to make sure you remain covered. Always keep records of maintenance or alteration, ideally with photographs.
If in doubt, ask us
If you are unsure, one of our experienced specialists will happily go through your options and ask all the right questions, to make sure you are covered, however you decide to use your static caravan in the future.
Using our fast and efficient static caravan quotation request system, with easy to answer questions, our insurance team will provide static caravan owners with a personalised quotation against a range of perils such as: Flood, Fire, Theft, Storm, Vandalism. If you suffer a total loss, new for old cover is available as an option for static caravans less than 20 years old. Should you wish to read our policy in detail you can do so by clicking here.
In addition to building and contents insurance, take a look at our Static Caravan Home Emergency Cover for even more assistance in those times when you really need it.
This is a marketing article from My Holiday Home Insurance, specialist providers of insurance for static caravans, leisure homes, holiday lodges and holiday homes. Our team of experienced advisers are always happy to help, so for more information, call our Northampton office on freephone 0800 988 0890. For similar topics like this please like and follow us on Facebook, LinkedIn and Twitter.