What to Include in your Holiday Home Welcome Pack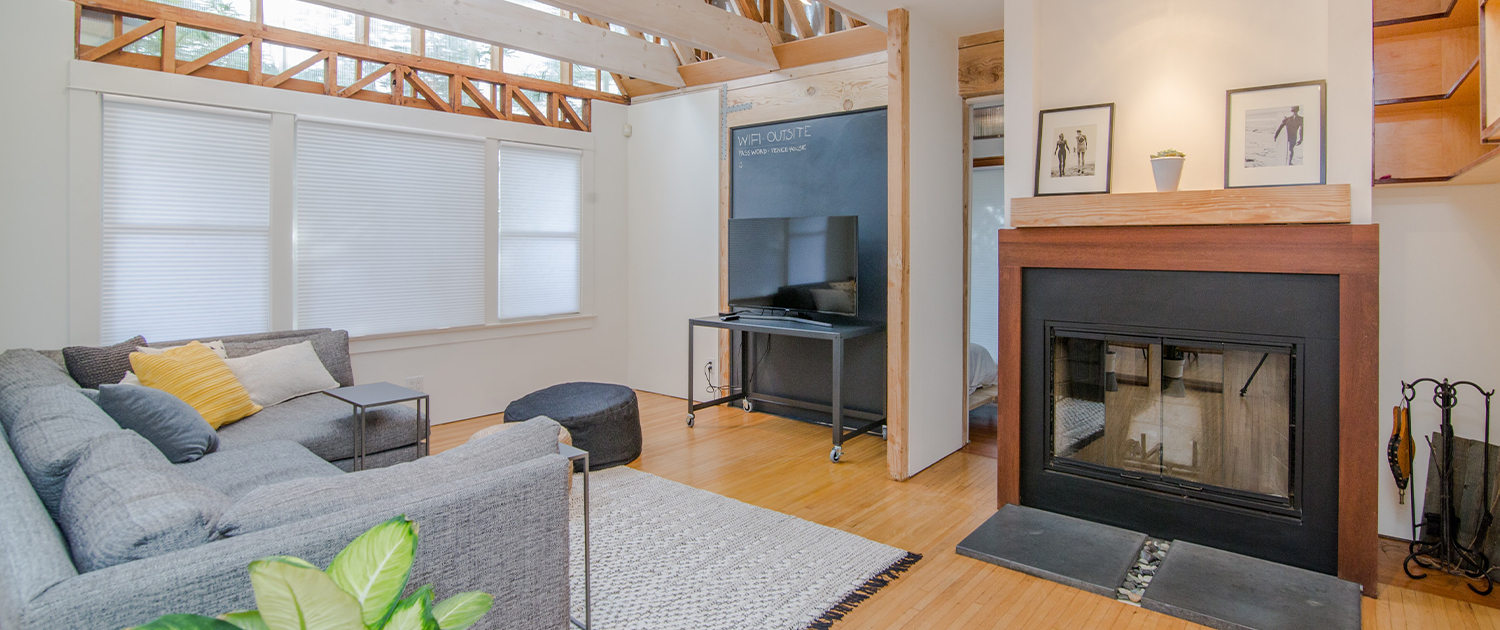 Your holiday home welcome pack that you present to your guests on arrival can really help make their experience a good one. And as we all know, first impressions matter. This brief guide is designed to help you think about how to make the information in your holiday home welcome pack work best, for you and your guests.
The information in your holiday home welcome pack can add huge enjoyment for your guests and really tell them that you care about their holiday experience. With a little effort, the information you provide can add real pleasure and value to their stay. Here are a few ideas for those extra touches to the information you include in your welcome pack which can put a smile on your guests' faces.
Make your holiday home welcome pack personal
The information in your welcome pack should be tailored to the guests you know are coming. A one-size-fits all approach can really be a waste of the opportunity it represents to make a good impression.
If you are letting a one-bedroom chalet to a couple, for instance, information in your welcome pack about local children's play areas is probably not needed. A list of restaurants with a view however, would probably be well received.
Use people's names in your holiday home welcome pack. People like to feel they are being specially catered for and addressing them personally by name in the welcome literature is a little effort for a big effect. You can at least pen a complimentary slip using their names and wishing them a fabulous stay.
Knowing a little about your guests can go a long way. For example, you may want to find out your guests' dietary requirements when they book and you can get this exactly right. If you recommend restaurants, keep three separate lists; a meat eater's list, a vegetarian list and a vegan list, so you can tailor your welcome pack to each individual. This will really make an impression and again, will show how much thought has gone into your guests' enjoyment.
Make your welcome pack user friendly
Compartmentalise the information in your pack. For instance, have a section for appliance instructions, one for fire and general safety instructions, one for local amenities like doctors, pharmacies and vets. Include opening times wherever possible and highlight 24-hour services from garages which cater for late night snack runs to 24-hour pharmacies. Make different sections clearly identifiable and make them easily separated from each other. If, for example, your guests want to take the restaurant list into town one night, they won't want to take the whole pack.
Sell the Local Area
To get those great reviews and repeat custom, your guests are not just going to decide based on your wonderful holiday home (although this obviously helps). A great deal depends upon how they find the surrounding area.
Try not to overwhelm your guests with hundreds of leaflets or huge long lists for all the local attractions. Knowing what kind of holiday your guests are looking for can really help tailor what you present to them in your welcome pack. If they emphasise adventure, you might want to replace the information about fossil hunting tours or botanical walks by the coast, with the details of the local jet-ski centre, climbing or yachting clubs.
Also think about what and where your property is, in creative ways. If you are letting a farm house, for example, think about what you can tell your guests about the history of the farm in the information in the welcome pack.
Keep it up to date
Do take it into account the latest coronavirus regulations, especially if there are local differences. Up to date information will help to reassure your guests that you are a responsible holiday-home owner. You may also want to provide some hand sanitiser and disinfectant wipes for your guests.
Welcome hamper
If you are providing a welcome hamper, which is a great way to make a lasting impression on your guests, it is a good idea to source as much of its contents locally as you can. Form good relationships with local producers and craftspeople and perhaps suggest that they might provide a small sample of one of their products or a discount for your guests in exchange for a listing in your welcome pack. In the information in your holiday home welcome pack you can then introduce people to the range of products offered by the same people. Tell your guests the story of the items in their welcome hamper. For a lot of people today, the path their food has taken to the plate is important.
Make your welcome pack as attractive looking as possible. Do not just photocopy local adverts for attractions or the manual for the dishwasher. Everything in your pack is an opportunity to tell your guests that they come first. This is the impression you want them to take away with them, to show on review sites and to tell their friends.
This is a marketing article from My Holiday Home Insurance, specialist providers of insurance for holiday homes, leisure homes, leisure lodges and static caravans. Our team of experienced advisers are always happy to help, so for more information,  call our Northampton office on freephone 0800 988 0890.   For similar topics like this please like and follow us on Facebook, LinkedIn and Twitter.