Spring Cleaning Your Holiday Home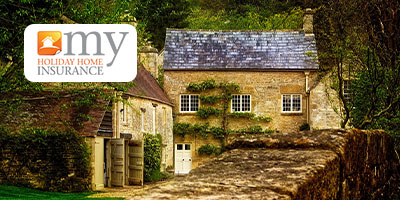 With domestic travel restrictions easing and a bumper staycation year predicted for 2021, now is the time for spring cleaning your holiday home. Get it spruced up, renewed and ready for the new season. If you are going to be using the home yourself or if you are letting it, a clean holiday home is far more enjoyable and much safer for everyone.
It's no surprise that British holiday makers complain more about dirty accommodation than anything else, and clean, hygienic accommodation is particularly important at the moment. If you are letting your holiday home, thorough cleaning and attention to detail can be the difference between no-star and five-star reviews; between a one-off visit and highly valued, repeat custom.
Plan Your Spring Cleaning
With preparation, spring cleaning your holiday home does not have to be too difficult a task. If you are letting, a well-planned cleaning schedule can help make the changeover between guests as smooth as possible. This helps to ensure your guests' enjoyment throughout the time your holiday home is occupied.
Keep A Check List
Before you dive straight in, make a check list of all the tasks involved in cleaning your holiday home. Think of all the tasks that need to be completed in each room and write them down as you go along. You may be surprised how many there are and how easy it is to forget one or two of them.
It can be useful to break your checklist down into two sections. One section for regular jobs that need to be done at every changeover and one for the deeper cleaning tasks and a scheduled diary for each of them.
A check list will help you to proceed each time with the confidence that you have covered every job that needs doing when spring cleaning your holiday home. The last thing you want, particularly if you are letting, is a nasty little surprise lurking behind a sofa, at the back of a fridge or under a bed.
Before you start it is worth checking everywhere for any damage and keeping a list of any repairs that might be needed as you go about your spring clean.
Curling carpets are easily stuck back down but can be a hugely off-putting thing for guests, not to mention a trip hazard. You will be aware that as well as wanting your guests to enjoy their stay, you have a duty of care to them as long as they are in your property.
Time Your Holiday Home Cleaning Schedule
Time your cleaning tasks separately and add the times to your check list. You may want to break this down between types of tasks or between different rooms. How long does the laundry take, the rubbish disposal, the surface cleaning or the cooker cleaning? Or you may want to know how long the bedroom, the living room and the kitchen each take to clean.
For those of you letting your holiday home, this will make your changeovers more efficient. You will know how much time to leave yourself and will not be rushing, nor will you be over-estimating the time it takes to be safe, you will know. This way you can maximise the time your holiday home is occupied.
Keep the equipment needed on site, tucked in a spare cupboard, close by or in the boot of your vehicle. You may also want to keep a couple of pots of spare paint matching the colours in your holiday home, to quickly touch up those tired patches by doors and light switches.
Don't forget some cleaning equipment for your guests too. Even though they are on holiday, it helps everyone if they can keep the place clean as they go along.
Create A Good First Impression Of Your Holiday Home
Remove rubbish from around the property. Plan somewhere offsite where you can safely and properly dispose of all the rubbish cleaned out of your holiday home. Avoid leaving the bins full outside your holiday home.
Remove items like plates and cups that may have been left outside by previous occupants.
Clean outside furniture, check the barbecue is in working order and clean. Also, check that your outside lighting is free of corrosion and damage and is working safely. If you have a hot tub, make sure it runs a cleaning cycle and is drained of old water before using again.
Trim the lawn and bushes and give the paths a brush with a stiff yard broom and some oxygen bleach, which is less harmful to plant life than regular bleach, but will clear away moss, algae and lichen that may have built up.
The front door should be unblemished if possible and any name plate should be shining and welcoming. No name plate is better than a rusting or dirty one.
Schedule regular cleaning of external window surfaces. It matters not what a marvellous situation your holiday home has if the sweeping views are instantly ruined by dirty windows.
 Consider Sharing The Spring Cleaning Or Hiring Professionals
To spring clean your holiday home is entirely possible on your own if you follow this approach. However, it can be a big job for one person. Consider enlisting help from family or friends or hiring professionals.
We hope this guide helps you to take a structured approach to spring cleaning your holiday home, and all your guests enjoy to the full, a sparkling holiday home as we head into the new season.
This is a marketing article from My Holiday Home Insurance, a specialist provider of insurance for holiday homes, leisure homes, holiday lodges and static caravans. Our team of experienced advisers are always happy to help, so for more information call our Northampton office on freephone 0800 988 0890.
To stay up to date with similar topics, please like and follow us on LinkedIn, Facebook and Twitter.