Preparing Your Static Caravan For The Peak Season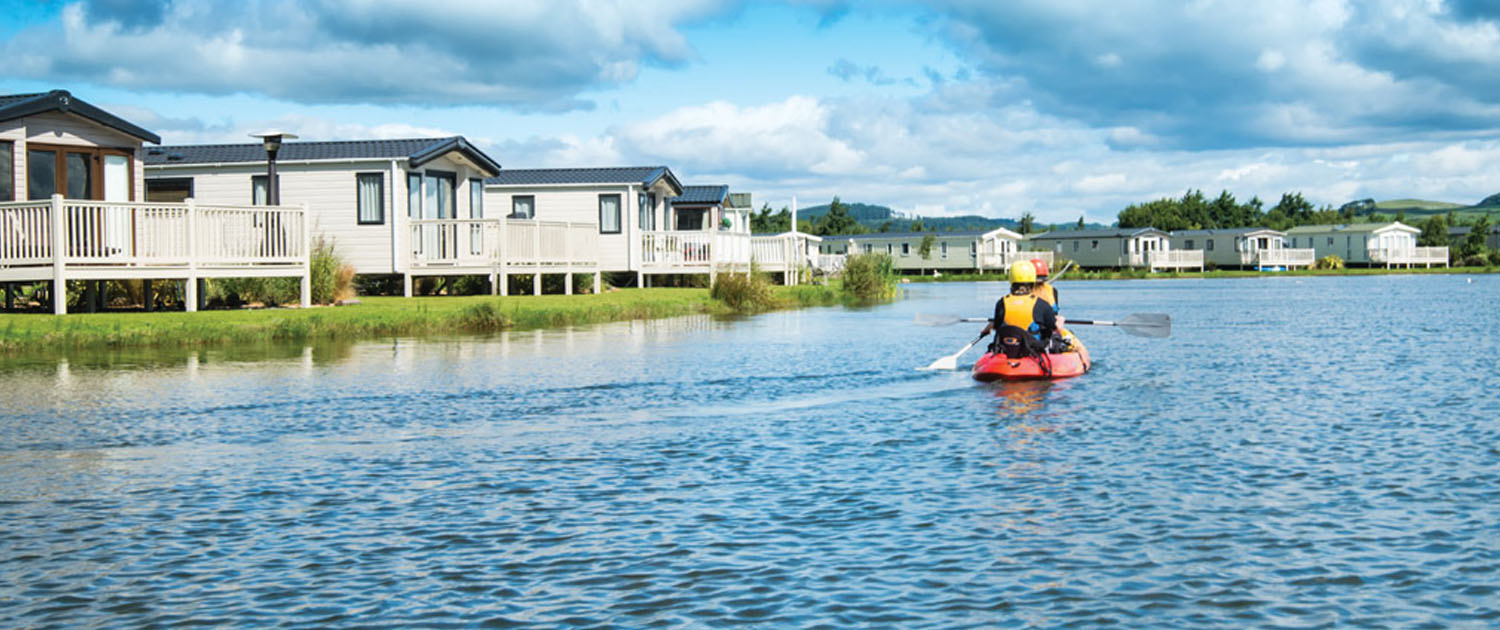 Preparing your static caravan for the peak season may be on your mind as we finally look forward to an end to lockdowns and national travel restrictions. Domestic holiday making is likely to still be the most popular choice, or even the only holiday legally available to UK holiday makers this year. This guide is here to help you get the most out of your static caravan for the peak season and present it in the most attractive manner.
Safety First
It is predicted that we should expect to be still living with the presence of coronavirus in the world for some time. Make sure you have thought through the implications of this for your guest protocols and cleaning regime. See our earlier guide with specific advice on deep cleaning your static caravan and minimising the risk of transmission.
After such a long time away over winter, there are more things to consider than just the usual sprucing up and renewal that this time of year always brings. We also offer a guide to what to do when returning to your static caravan after lockdown which may help you think through your obligations and the things you need to check, should you be returning just now.
Here is a quick check list for preparing your static caravan for the peak season
Make sure your property is cleaned and made as safe from the risk of viruses as possible.
Keep the property well ventilated with clear air vents and working windows.
Smoke alarms and carbon monoxide detectors should be functioning and powered. Change batteries or whole units where necessary.
Check that all fuel is stored safely and that cannisters, pipes, cables and connections are all safe. Professional assistance is worth considering with this.
Any system or appliance that has had standing water left in it during your absence should be cleaned and washed through. This includes, kettles, showers, air-conditioning and hot tubs.
Ensure that fire safety equipment is visible onsite with clear readable instructions.
Check all electrical equipment. A qualified electrician is worth considering for this.
Make guests aware of safety procedures in the event of a fire.
Is your paperwork up to date? General and fire risk assessments should be completed annually. You should also get an electrical installation condition report (every five years) and a portable appliance test (PAT) certificate. Consult a qualified electrician for this work. Having done this, regular visual checks of all your appliances, from the hairdryer to the fridge, are essential.
Is your static caravan insurance up to date and are you covered for letting your static caravan to paying guests?
Cut the grass and make sure the garden is tidy. Clean steps, paths and decking so they are safe and the exterior looks welcoming for your guests.
Complete all general maintenance inside and out
Due to coronavirus, you may still want to avoid physical welcome packs and gifts, so prepare a digital version that you can email to guests. Include information about local attractions with up-to-date opening times, as well as local amenities and health services. Include instructions for appliances and their safe use inside your welcome pack too.
This list is not exhaustive. As a responsible holiday home owner, you will be preparing your static caravan for the peak season very thoroughly and well aware of your duty of care to your guests. Good safety protocols and proper maintenance of your static caravan should ensure a pleasant stay and help to avoid insurance claims.
We hope you have found this guide to preparing your static caravan for the peak season helpful. If you are unsure whether your static caravan insurance covers you for letting your static caravan then call our Northampton office and speak to one of our specialist insurance advisers on freephone 01604 267 529.
This is a marketing article from My Holiday Home Insurance, a specialist provider of insurance for holiday homes, leisure homes, holiday lodges and static caravans. To stay up to date with similar topics, please like and follow us on LinkedIn, Facebook and Twitter.