How To Carry Out A Risk Assessment In Your Static Caravan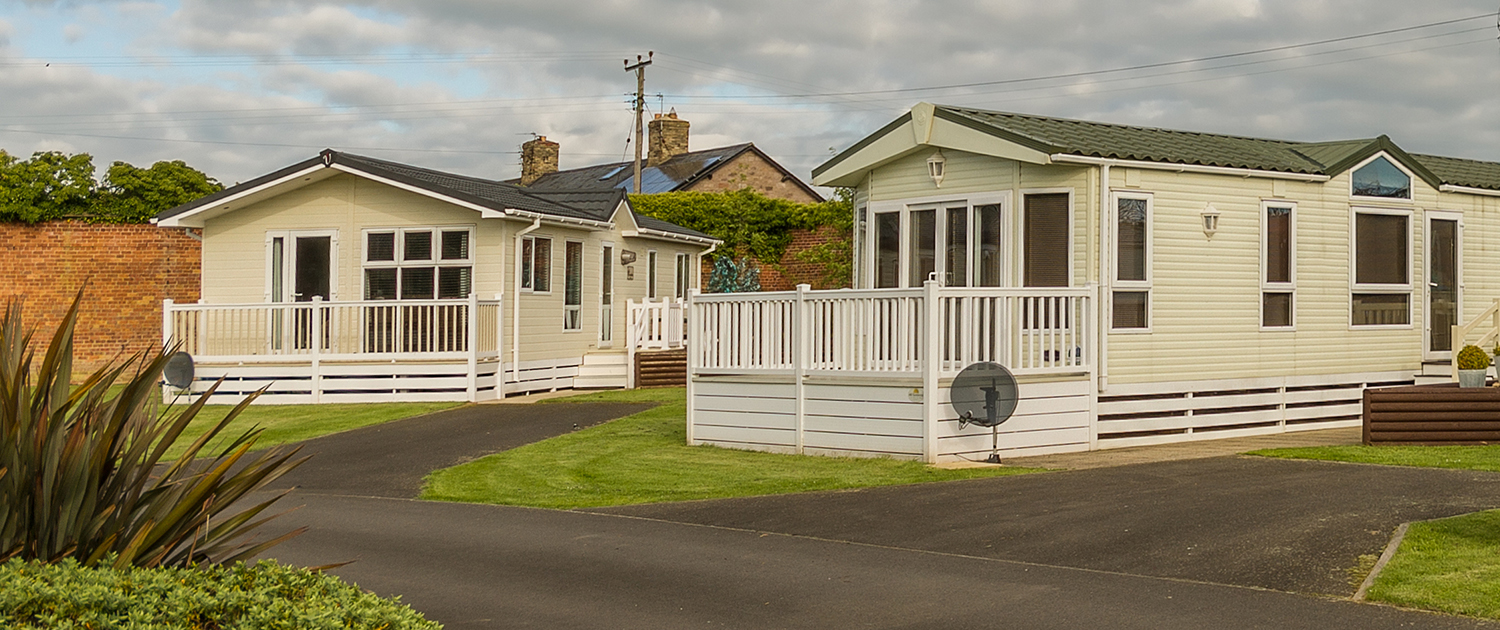 If you are letting your static caravan, carrying out a risk assessment is an essential part of meeting your obligations to your guests and staff who stay or work in your static caravan. It will also consider your neighbours and others who may be affected by activity on your property. A good risk assessment should provide you with a clear picture of what you can do to minimise risk on your property. It can be a good start when devising a monitoring and maintenance schedule for your static caravan. It should also provide you with reassurance that you have done all you can to avoid liability should an event occur.
Identify Hazards in and Around Your Static Caravan
The main task of any risk assessment is to identify hazards and list actions to take in response to them. A good way to construct a risk assessment is in two columns. The risk in the left-hand column and any measures to be taken in the right-hand column. Here, we have provided a few examples of the things you might include in your risk assessment and some of the appropriate responses to mitigate the risks.
This is meant as an introductory guide to carrying out a risk assessment in your static caravan and is not intended to be an exhaustive list.
Layout of your static caravan
Is your static caravan a safe distance from your neighbours' caravans?
This should really be a consideration before you purchase your static caravan. Sometimes, you may find that safe distances are not maintained between neighbours, due to the addition of awnings, decking or outhouses.
If this is the case, you should raise this urgently with the management of your static caravan park. Awnings or other items which breach the safety distances may have to be removed or taken down.
Roads, paths and walkways
Identify any slip or trip hazards on the outside of your static caravan.
Make sure all walkways and paths are clear of debris. Deal with slippery surfaces by brushing and treating with weed killer where water, moss, algae or lichen has built up.
Regularly check and service all safety alarms and devices 
Smoke and carbon monoxide alarms should be maintained and regularly serviced. Replace batteries or whole units where necessary.
Fire risk assessment in your static caravan
Be aware of all sources of fire hazard in your static caravan which includes the following:
List measures taken to store fuel at a safe distance, properly secured and securely linked. Schedule a regular time to check this.
Regularly run a visual inspection of these devices and seek professional servicing once a year. Be prepared to replace or mend faulty appliances immediately a fault is discovered.
You should ensure that guests know where they can switch the power to the whole static caravan on and off, should they need to in an emergency.
Guests or Visitors smoking
Make sure everyone who smokes does so outside your static caravan. List the signage and other measures taken in your risk assessment.
As with appliances, schedule and run regular checks and less frequently enlist a professional electrician to service all your electrics.
Include in your risk assessment measures to inform guests of safe operation of your cooking facilities. This should include checking fuel connections and how to switch fuel on and off at the source.
In addition, make sure guests are made fully aware of how to operate all appliances. Make sure clear instructions are provided for use of fuel and safety protocols for the use and storage of fuel. Store your fuel safely according to manufacturer's guidelines. Make sure all exits are in working order with hinges and locks checked regularly. Check that water hoses, fire blankets and fire extinguishers are easily accessible and are in working order.
The risks of Legionella
For those of you with hot-tubs or other spa-pool systems it is important to be aware of the risk of legionella bacteria and the diseases they can cause (Legionnaire's disease and Pontiac Fever). Regular washing-out and cleansing of your spa-pool and good signage are key to avoiding any contamination caused by these risks. Make sure your guests are aware not to overload the hot-tub beyond its capacity of people, to not wear skin cream or suntan lotion, not to eat food in the hot-tub and to shower before they use it.
You should note in your risk assessment what your plan is, should an outbreak of an infectious disease be discovered.
Carbon monoxide risk assessment in your static caravan
As well as checking and maintaining your carbon monoxide monitor and alarm, you should also make sure that air vents are clear and regularly checked.
Garden and environmental hazards
Maintain a neat and tidy standard in your garden. Do not let debris accumulate beneath or around your static caravan. Trim back hedges and bushes to keep paths clear and look out for damage to any nearby trees. The park management should be informed if you discover any such problems near your static caravan.
There may be other hazards nearby which you could make your guests aware of as a courtesy. If there is an enticing body of water in the vicinity make sure you know whether it is safe to swim in or not and that you communicate this to your guests.
Flooding risk assessment in your static caravan 
Pipes in your regular plumbing and other water systems such as air-con or spa-pools, need to be regularly checked for leaks and damage. Lagging should be applied to keep pipes from bursting in the winter months. Additional precautions need to be taken if your static caravan is unoccupied at any time during the winter months. (See this blog post about preparing your static caravan for winter.)
Coronavirus
Whatever happens with the easing of restrictions, it may be the case that coronavirus and Covid-19 are something we will have to learn to live with. Provision for hand sanitisers and Covid-safe changeovers between guests should be included in your risk assessment.
We hope that by completing a methodical risk assessment in your static caravan, you and your guests can enjoy many happy, safe and relaxed holidays there.
This is a marketing article from My Holiday Home Insurance, a specialist provider of insurance for holiday homes, leisure homes, holiday lodges and static caravans. Our team of experienced advisers are always happy to help, so for more information call our Northampton office on freephone 0800 988 0890.
To stay up to date with similar topics, please like and follow us on LinkedIn, Facebook and Twitter.