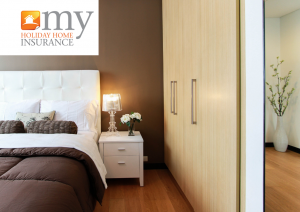 Are you thinking about buying a holiday lodge?  Owning your own holiday lodge and having a beautiful retreat away from the normal everyday life, sounds like a tempting idea.  However, buying a holiday lodge could be a confusing and daunting task, especially if this is your first time, so we've put together some helpful tips about what you need to consider before making your final purchase.
What will your holiday lodge be used for?
Do you just want somewhere to relax for the weekend?  Are you looking for a second home, which you can enjoy in the summer months?  Are you looking to buy a lodge as an investment to generate rental income?
These are important questions to ask yourself, as this will ensure you find the right location for your lodge.
How far would you like to travel?
Having a holiday lodge in Devon or Cornwall, sounds nice, but you need to think about how long the drive will take and whether you could face it.  You could be travelling a distance with perhaps pets, elderly relatives or children. It would be good to set a travel limit, making sure that your holiday lodge is situated in an area where you will be able to do the things that you love to do in your leisure time.  If you are thinking about the rental potential of your property, a location close to beaches, tennis or golf clubs, sailing or even walking trails would be an advantage. There are beautiful parks in coastal locations throughout the country, so you will have plenty to choose from. If you already know where you would like to be located, speak to the parks in the area so they can give you guidance throughout the buying process.
What costs are involved?
The cost of a holiday lodge will depend on the size, number of bedrooms and the specification, just like if you were buying a house.  If you are buying a lodge on a park, you may be given a turnkey price, which can include the lodge, fixtures and fittings, parking space, a garden and sometimes even decking.  This all really depends on the park, so be sure to check what you will get with your purchase.  Where your park is located will also affect the price.  If your lodge offers fantastic views, is on a popular park or located near the coast, lakes or rivers, then it could cost you more than one that does not have these spectacular views. Also, remember that there is no stamp duty to pay when buying a lodge!
So, you have found the perfect park, what next?
You need to consider the times during which the park is open and closed and whether there are any restrictions in place about how long and when you can use the park.  Some parks are open all year round, while some close for up to three months in the year.
Another consideration should be the additional annual costs you will be expected to pay.  With every park being different you need to think about annual ground rent and maintenance charges. You may also need to set aside money for the utility charges and holiday lodge insurance. Consider how long the licence or lease is and what type of warranty the park is offering. Each park should be able to estimate the charges for the year.
Can I sub-let my lodge?
This really depends on the individual park.  If you want to maximise your rental income, then you should consider a park that encourages sub-letting and has good facilities. Some sites do not allow this as they are looking to maintain a neighbourly and secure family environment.  If you are looking for a quiet location then it would make more sense not to purchase on a sub-letting park.
There are many advantages to owning a holiday lodge: it offers a cost-effective way to enjoy holidays all year round without the need for check-in or check-out. Finding the right location is essential, if you intend to spend a lot of your leisure time getting to know the area.
Before you make your final decision, take some time to speak to other lodge owners on the park and find out how their experience has been.
This is a marketing article from My Holiday Home Insurance, a specialist provider of insurance for holiday homes, leisure homes, holiday lodges and static caravans. Our team of experienced advisers are always happy to help, so for more information call our Northampton office on freephone 0800 988 0890.
To stay up to date with similar topics, please like and follow us on LinkedIn, Facebook and Twitter.
https://www.myholidayhomeinsurance.co.uk/wp-content/uploads/2018/12/Untitled-design-2.png
200
400
My Holiday Home Insurance
/wp-content/uploads/2018/04/my-holiday-home-insurance-logo-1.png
My Holiday Home Insurance
2018-12-03 16:04:29
2021-10-15 10:52:39
Buying a Holiday Lodge